Post by Nova Cobain on Apr 19, 2012 20:09:57 GMT -5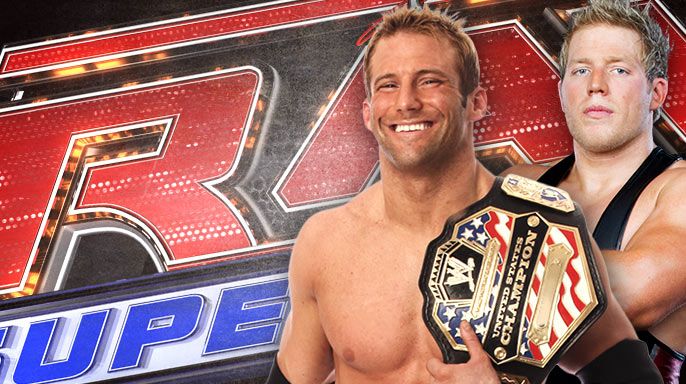 Your Name
: Nova. Say no more.
E-Fed Experience
: 9 Months.
Match Writing Experience
: About 6 Months.
Favorite Wrestlers
: All real wrestlers or CAW's with a detailed moveset. Indy wrestlers are THE BEST tho.
Are you available for the position, full-time or part-time?
I'm guessing full-time is every show. So yeah, full-time.
Match Writing Sample
: This should be a sample of your BEST work at the length of 200-500 (the more, the better) words for we can see what you are capable of. You may write ANY match type, using ANY wrestlers (real of fictional are acceptable).
As the bell would ring, the two wrestlers would take a moment to simply stare each other down, the fans cheering and chanting "RYDER! RYDER! RYDER!" as Zack grinned and nodded his head in response. Making the first move was Zack Ryder, who would take a step forward and simultaneously offer his hand to the All-American American; wanting a handshake. Staring at Ryder for a moment, Swagger would play around with the idea in his thoughts for a moment before slowly reaching out to grab Ryder's hand and shake it. Before he could, however, Zack would pull his hand back; instead he ran his hand up the side of his spiked-up hair with a playful grin upon his face. Not at all humored, Swagger would stand there for a moment, glancing down at his own hand which was still outreached before surprisingly slapping Ryder swiftly across the face! The pressure from the strike caused the Long Island Iced Z to galumph back, grasping his face in pain as he looked up... Only to get his head jerked back nearly taken off of his neck! With Zack Ryder down on the mat, Swagger would take a moment to shout at the booing New York natives in attendance; Swagger would tauntingly ask them where all of Ryder's fans were. Soon bending over to haul Ryder back up to his feet, Jack would pull using a small quantity of his spiked hair; shoving Ryder's head back and taunting the Long Island Iced Z to his face before delivering a powerful knee thrust to Ryder's midsection. Quickly dropping to his knees, Zack would clutch at his gut in agony as Swagger would simply shake his head in opposition, screaming at the audience again as he yanked Ryder off of the ring mat yet again. Jack held him up for a moment as he thought about what to do with Ryder next, Jack would end up applying a Gutwrench hold before lifting Ryder up, and...
Gutwrench Powerbomb
! Jack Swagger has just laid Zack Ryder out with the
Gutwrench Powerbomb
! Rising back to his feet, Jack would look down at Ryder, who was laid out; spread on the mat after that powerful powerbomb. Shaking his head once more, Swagger would kneel down beside Zack Ryder, talking some more trash to the unconscious babyface once more before rising back to his feet, turning to face the crowd once more as he pointed to Ryder and taunted the fans. After several moments, Ryder would come to; rolling onto his stomach and pushing himself to his hands and knees, garnering a few cheers from the crowd; but it was a mistake, as they'd alert Swagger to the fact that Zack was struggling to get back to his feet. Closing in on Ryder once more, Jack would lean over, grabbing Zack's leg and applying his
Ankle Lock
! Jack Swagger has the
Ankle Lock
locked in tight on Zack Ryder, who's screaming in agony as he desperately reaches for the ropes; but it's to no avail, as Jack Swagger simply plucks Ryder back into the center of the ring and applying a grapevine around Zack's leg! Jack Swagger has just locked in the grapevine as well here, and Zack Ryder has nowhere to go and nowhere to turn. Ryder has no choice but to tap out, much to the dismay of the fans, and the match is over.
Winner:
Jack Swagger (by submission)
How do we contact you?
Please provide an account from AIM, MSN, Yahoo, or Email to reach you.
E-Mail:
CShows24@yahoo.com