Post by ❤Rose❤ on Oct 5, 2015 5:01:07 GMT -5
In her last match against Laura Jackson Amanda could take the win, even though it has only been with the help of her wife Rose, but this has been necessary, because her former friend had tried to injure her again. Laura's partner and Amanda's stepsister Casey has been inactive, but she also hasn't tried to stop Laura. So Amanda really has enough of the trouble and violence, the MisFits cause, and so she is out for revenge. She wants to stop them, by defeating them in a tag match and the best thing would be to take the titles away from them, but this time it's only a normal tag match.
Now it's only a short time left till their match and Amanda and Rose are sitting in their locker room, already dressed for their match.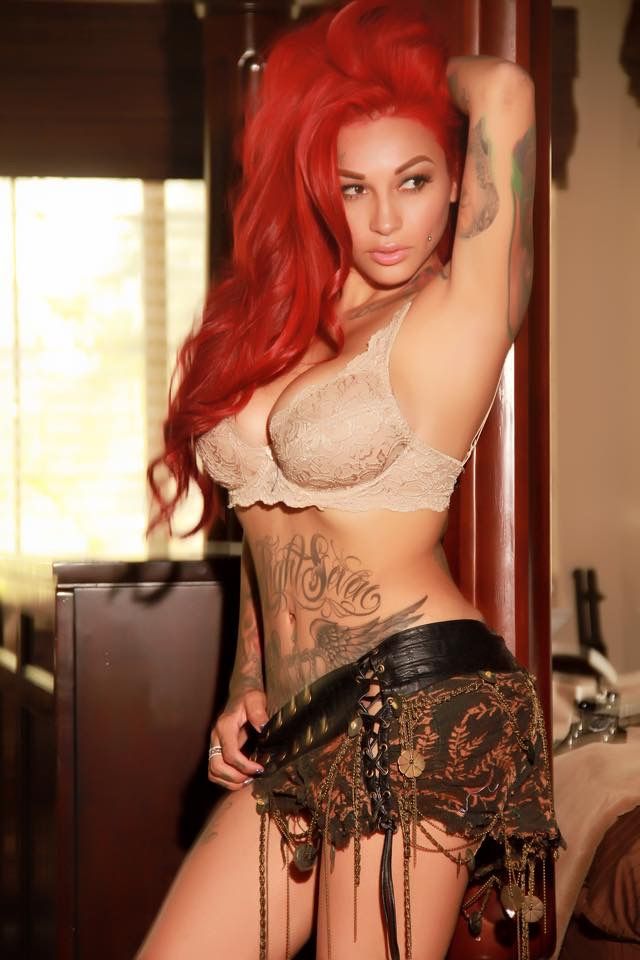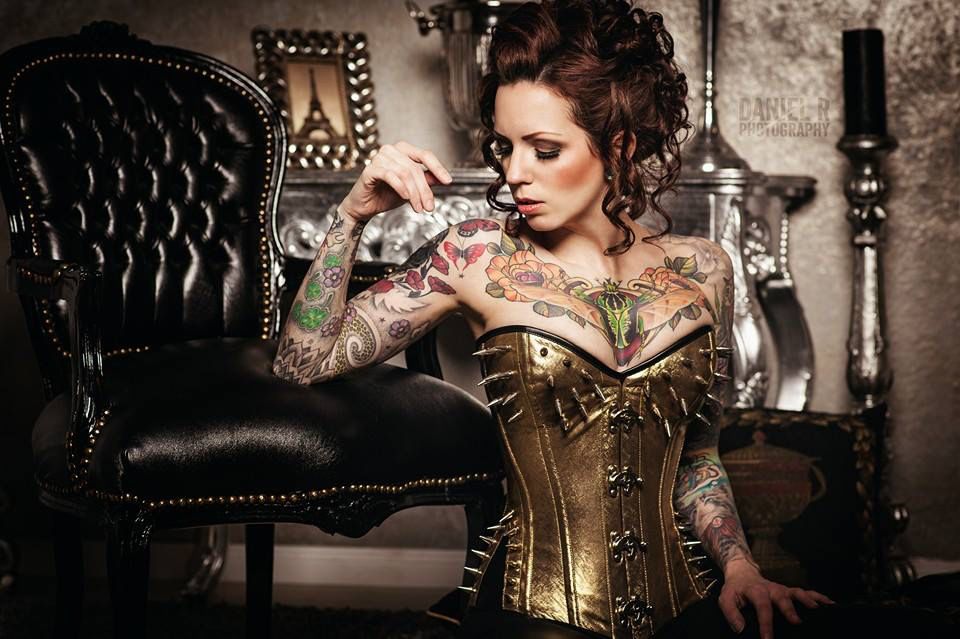 There's nothing much to do till their match starts and so Rose helps Mandy to paint her finger and tow nails black. It's not really important, but Amanda loves it to look nice and sexy in her matches and so Rose does her the favor and helps her.
"Well, now we will show them who we are. I think that it's really necessary that someone comes out there and stops these two violent psychos. I'm sick of them and of their awfully violence."
Rose nods and continues with Amanda's nail polish.
"Me too, I just wish that it wouldn't be a submission match. That's the speciality of your sister and she's really strong. Damn, we really could get problems."
But Amanda is confident and shrugs it off.
"It's not too bad. I know that they are stronger than we two, but we are the better wrestlers. We will find a way to take the win and then winning by submission will be a really bad humiliation for these two. Haha, the tag team champions begging for mercy and tapping out, this will be so much fun."
Amanda starts to giggle and then she continues.
"I really wanted to stop this useless war, but they gave me no choice. I had hoped that it would be a normal match against Laura, but then she tried to injure me again. Damn, it seems that this bitch really wants to ruin my career, but this I won't allow. It's not that I really need this job, but I like it and I also don't wanna end up in hospital again. This fucking bitch really went too far and for this she will have to pay."
Even though Rose still doesn't like this match, she smiles.
"It's good that you see this positive, but it still worries me a bit. Don't forget that I haven't been in the ring for ages. I'm worried that I won't be a big help for you."
Now Amanda leans forward and kisses Rose on the cheek. She wraps her arms around her and caresses her back.
"Aww, don't worry, you are the best help I can have. Don't forget that you have been a champion too and also that you won against me in our last trainings match. There's nothing you have to be scared of. You're a great partner in this match and together we will destroy these two psychos."
A bit comforted Rose nods.
"Hopefully you are right …"
Again Amanda smiles as she leans back again.
"I am right. Hehe, don't forget that I'm the Goddess. The only thing that bothers me is that this match isn't for the title. It would have been so much fun to dethrone them. But in some way it is understandable. It's our first match as a tag team and we haven't proved how good we are, but this will change soon. After we are done with them, everybody will know what we can do in the ring and then we will also get a title match. I'm pretty sure that this will work."
Pretty excited Amanda claps her hands and looks into the camera.
"And now listen to me, Laura and Casey. All this here hasn't been personal. I forgave you your last attack where you brought me to hospital, but now you went too far. I can't tolerate it that you two try to cripple the whole roster and it's time that someone steps out and stops you. I really had hoped that it would be one of the other teams, maybe the Mega Busters, but these other teams don't have the skills to defeat you.
Anyway, so it will be Rose and me who dethrone you. Sadly we can't do it tonight, but our win to night will be the begin of a new time, a time without the MisFits as the champions. You may think that I'm too big for my boots, but don't forget that I'm in this business for almost ten years. I have had matches against almost every diva and I also fought the males. So not even you Casey, can scare me. We will win and there's nothing and nobody who will be able to stop us and then your awfully reign of terror will be over."
Amanda takes a deep breath and turns back to Rose, who has just finished Mandy's nail polish. To make it dry a bit faster, she blows on Mandy's nails.
"And after we are done with them we will party all night. I'll invite all our friends, and I'm sure that they will all come. Everybody will be happy to see the MisFits lose …"
It feels good to see Amanda being that confident and Rose smiles.
"Oh yes, they will. And you're right, we will be awesome as a team."
For a moment she hesitates and thinks about how to tell it Amanda.
"Oh …and there's something more I wanted to say. It's really awesome to be your manager, but in some way I miss the action in the ring. So I thought that we could continue as a tag team. I mean only if it's ok for you …"
A bit shyly Rose looks to the ground, but Amanda moves forward and kneels on Rose's lap. She wraps her arms around her and kisses her lovingly on the lips.
"It is …it is the best thing you could say to me and it makes me so happy. I'm glad and proud to have you at my side,the person whom I love more than everything else on earth."
Again she kisses Rose, while Rose circles her fingers around Amanda's petite ankles, so that she starts to giggle. She kisses Mandy back and now she lightly tickles Mandy's toes, so that the cute redhead wiggles and curls them.
"Hehe …please no ….Or do you wanna make me submit here?"
She tilts her head a bit to the side and winks at Rose.
"But why not? It would be more fun than one of Casey's brutal and painful submission holds …Hehe, and a great way to celebrate the start of our new team …"
Again they kiss and then the scene fades to black.