Post by Xion Zeros on Dec 16, 2018 18:32:18 GMT -5
OOC Note: The first part of this was originally going to be part of ReAction, but I saved it for this promo.

Following their loss on Primetime, Psycho Sagus is storming through the gorilla position and and heading back to their dressing room. He grabs an ice pack from one of the trainers before entering the room. He quickly grabs his things to make a swift exit. Once he turned around he found himself face-to-face with Ashleigh Cash and Matthew Miles.
Matthew Miles threw his hands up in the air, "Dude, you're gonna bail on us again?"
Ashleigh chimed in, "It's us, Kevin. It's not Alice grilling you about breaking up with her sister. We just want to tell you that we know what's going on."
Kevin
: "It's not like I made a difference coming back tonight. I just didn't want to let you guys down and after what happened out there, I was better off staying at home."
Matt shook his head, "Nah dude. It wasn't your fault about that loss out there. That could've been me as easily as it was you in that situation. I really appreciate you making it here in time to make a difference, bro."
Ashleigh held her neck, looking down at the floor, "I didn't make much of a difference out there either. I hate to admit it, but Jesse Bradley had my number like at every other opportunity out there. Kevin, if you didn't show up when you did, I doubt we would have lasted that long against the Bradleys. I made the mistake of taking them a bit too lightly."
Kevin pats Ashleigh on the head, "There, there little one. No need to put yourself down like that - that's my job, Shortstuff."
As Ashleigh stands there fuming, Matthew adds, "We saw the message. We know he's back man…"
Kevin sat back down on the bench and scratched his head, "So the secret's out, huh? Does Alice know?"
Ashleigh
: "More or less, yes, but she doesn't understand why all of the secrecy and why you just cut ties with all of us for the last two months. We're your friends. You don't have to deal with this alone. You should know that by now. I still don't get why you had to break up Ashley Wonder. She was a sweet girl."
Kevin sighs heavily.
"The truth of the matter is that while I want to protect you all from that maniac… It's just wasn't working out between me and her, whether we want to admit it or not. She's playing soccer in Europe all the time. I'm here in the States. We never see each other outside of Skype calls that end with us arguing over stupid crap. I don't hate her or anything - it's just that it's for the best if I set her free to be without any other distractions."
Ashleigh
: "That's pretty noble of you, but I'm not going to grill you about not asking her how she felt first. Alice busted your chops enough about that. After all, it's your choice. You've supported all of me and Matt's decisions in our relationship, so I'll do the same for you. Just know that Alice isn't going to be as forgiving as me."
Matthew nodded in agreement before asking Kevin, "So what are you going to do about this guy? You can't hide and run forever."
Kevin took a deep breath and stood up, "You guys are right. I'm done running and hiding. From here on out, I'm facing my problems head on… if you guys don't mind that I lean on you both for support. I'm going to need you now more than ever."
"Please, Kevin. We were the ones who were dragging your corpse out of arenas and rings when you used to get your ass kicked in the old days. Not to mention that time a few months ago when you fainted after you and Matt faced the Frosts in a tag team match…"
Matthew busts out laughing, "Oh that same match where you made me sleep on the couch for a week for getting the pin on them?"
Ashleigh's eyes narrow as she pokes Matt in the chest.
"I knew you two enjoyed that match a little TOO much for my taste."
Kevin chimed in, "Go easy on Matt. We're only human. Mere mortals - let alone two heterosexual men facing against those living pieces of sex incarnate - can only take so much."
Matt laughs again, "He's right y'know. He had more nosebleeds than Sanji did when the Straw Hat Pirates visited the Mermaid Island in One Piece. That's why we had to help him get to the back. All of that blood loss would definitely do a number on anyone."
Ashleigh shook her head, "Ugh, you boys and your goddamn anime… But in Kevin's case, I'm sure that his problem was that all of his blood left his head and went somewhere else..."
"HEY!!"
The trio laughed in unison before Matt remarks, "Yeah, things are definitely back to normal for sure between us."
---
It's a few weeks later. Thanksgiving has come and gone. Today, we find the Mega Busters gathered all around the living room. Ashleigh has her legs hanging over the arm rest while she's reading on her Galaxy Note with her head resting on her boyfriend, Matthew Miles', shoulder. Miles and Kevin Allen - commonly known as Psycho Sagus are playing Monster Hunter World on two matching flat screen televisions set up in the center of the living room.
Kevin asks, "Ash, don't you want to play? I thought you wanted that Horizon Zero Dawn layered armor WAAAYYY more than we did. We can help you farm those two tempered Deviljho's for the tickets to get it in-game."
Ashleigh shook her head, "Nah, I'm good. I already got it earlier while you boys were sleeping."
Matt exclaims, "What!!?? You did it on your own? Since when you were that good at this game?"
Ashleigh rolls her eyes, "Pffftt, please. Alice and I got a pretty sick cluster bomb light bowgun layout. It's been making most of these event quests EZ Mode. Even my heavy bowgun layout running Pierce and Slicing Ammo made Arch-Tempered Xeno'jiiva a cakewalk to farm solo."
Kevin stood there with his mouth hanging open while Matt merely says, "I love you, babe."
Ashleigh smiled, "Yep, I know that I'm awesome."
Kevin remarks, "I bet she probably streamed it while sitting around in her bikini or something. Alice is always streaming with her boobs on full display in some low cut top for she can get more Twitch followers and viewers…"
Ashleigh shook her head, "Yet you claim you never watch Alice's channel but you know what she's wearing… And for the record, I never have the camera on when I'm playing with Alice so there."
She stuck out her tongue while Kevin rolled his eyes in response.
Matt attempted to lighten the mood, "Did you two see the Monster Hunter World developers stream that announced all of the new stuff coming to the game next year?"
Kevin nodded, "Yeah, but I'm bummed out that we have to wait a whole year to get Iceborne. Not to mention there's going to be that content void once they drop Arch Tempered Nergigante into the game until Iceborne comes out. Seriously though, who asked for a The Witcher collaboration? I wanted a full blown Devil May Cry one instead of just the Dante skin and sword. Imagine if we got layered armor skins of Dante, Vergil, and Nero for males to promote the upcoming Devil May Cry 5 while female hunters got skins of Lady, Trish, and Gloria - not to mention making their signature weapons for each respective weapon class. On top of that, they could've did a big crossover battle like the Behemoth fight from the Final Fantasy crossover. That would've been pretty rad."
Matt sighed reluctantly, "I thought that was a little half-assed too, especially what they gave us from the Final Fantasy x Monster Hunter World collaboration. We got like 2-3 quests out of that and pretty much the mainstay meta armor for builds until Iceborne with the Drachen set. Now that you mention all of that about Devil May Cry, I'm surprised they didn't do all of that to promote the new game. Monster Hunter World's selling more than anything else Capcom put out this year.
Wasn't that Witcher guy literally JUST in Soul Calibur VI too?"
Ashleigh chimes in, "Yep. I thought it would've been cool if they just did more with that Horizon Zero Dawn x Monster Hunter World collaboration too. While I love the Palico skins and Aloy-related stuff, but I can't help but imagine how amazing it would have been to have machine type variants of monsters and to do a few armor sets in the style of that game. I get it though - machines aren't Monster Hunter's thing but a girl can imagine right?"
Kevin surprises her by saying, "I actually agree with you there on that one. The only backlash I could see coming from that is that Capcom would have to make that content PlayStation 4 exclusive and enough people on Reddit from both Xbox One and the PC crowd complain enough as it is about that console exclusive content."
Matt looked to his girlfriend and to his best friend and grinned, "Isn't this about the time Ashleigh brings up that we have a big match coming up and we should get focused and on track?"
Ashleigh sat up and elbowed Matt in the gut, "Hey, I'm not the one who slept in until noon this morning. I actually got up for my morning run and went to the gym. I know I'm not the one in this match at the PPV, but I want to help you guys if I can in this triple threat."
Kevin put the controller down and stood up to face his friends.
"I actually reserved us some after hours private time to use one of the rings at Marisol's gym to get some training in. I've been practicing there myself lately during that time slot, trying to hone some things while cooking up some new tactics, but didn't have the chance to get your input on it. Sorry that I didn't tell you guys. I was looking for the right time to mention it. It was my fault that we lost on Primetime. I figured we could go over a few things in the ring and make sure we're back on point. I had a lot of time to think while I was on my own for that month. I know I have a lot of room for improvement, but I figure with working with you guys I can fill the cracks in the armor, y'know?"
Ashleigh puts down her tablet and eyes Kevin from head to toe.
"I'm actually shocked, Kevin. That's really mature of you. Normally I would have to pull you and Matt away from your video games and other nonsense kicking and screaming to get anything done, but here you are taking the initiative to getting the ball rolling on your own.
What did you do over the Thanksgiving holiday, have your meathead dad beat the tar out of you?"
Kevin looks sheepishly, scratching his head before responding, "Yeah, he just happened to see our last match and grilled me about it. Showed me LITERALLY how I could've approached it better and gave me a good beating to show for it."
Matt laughs, "Sounds like your dad is still as crazy as my folks."
"Your
hot as hell
sister still cheerleading?" asks Kevin.
"Yes and quit fawning over my sister, man. You know Heather hated you since we were kids. She has like no desire whatsoever to get into the wrestling business, even though Dad keeps urging her to give it a shot."
Ashleigh laughed, "Y'know Kevin is just screwing with you because he knows how much you get riled up about people talking about how hot your sister is."
"Ha, ha. Very funny, you two… So Kevin, what are you going to do about your little problem?"
Kevin scratched his head, "I'm not living in fear anymore. Let that Nemesis guy come. We'll deal with him too if he decides to stand in our way on our road towards becoming tag team champions. I'm starting to think that someone send me that letter to troll me anyway as a sick prank or something."
"That sounds good and all, but I meant your farming for Arch Tempered Teostra and Lunastra materials. You still need a few tickets for those armors, dude."
Ashleigh smacks him over the back of his head, "Worrying about that game is the last thing we need to be concerning ourselves with."
"But the Winter Festival is only around until the 17th!" pleads Matt as he's rubbing his head.
Kevin turns off the TVs and gestures towards the door.
"You heard the lady. You guys comin' or what?"
Ashleigh stood up from the couch, smiling, "Y'know, Kevin, I can't speak for all of the ladies in the world but I think this new 'get-up and go' attitude of yours might land you a new girlfriend in no time. Matt could take some pointers if he wants to stay on my good side."
Matthew threw his hands up in defeat and followed Ashleigh and Kevin out of their apartment with his duffle bag slung over his shoulder.
A few hours later at the Project X gym…
The Mega Busters have been running through their routines and maneuvers with Ashleigh coaching them at ringside.
Ashleigh claps, "That was great, you two! How about letting me get some combinations down? I want to be able to fill in if necessary."
Matthew shrugged, "I don't see any harm in that. Kevin, go stand on the ring apron and let Ashleigh work in for a bit."
"Sure thing. I don't mind getting a breather."
Kevin stepped out of the ring while Matthew sat on the middle rope and held the ropes open for Ashleigh to step into the ring. The couple began running the ropes together before Matt shot Ashleigh into the corner.
Kevin stood on the ring apron amused at their progress and leaned onto the ropes as he continued to watch. Ashleigh scaled up the corner post off Matt's Irish whip and came down with Diving Over Castle to the incoming Miles. He ducked out of harm's way and Ashleigh commando rolls to land safely. Ashleigh then hit the ropes and Matthew did the same on the opposite end of the ring. The pair met in the middle of the ring as Ashleigh threw herself into Matt's direction, only for him to catch her in his arms and spinning her around the ring. He put her down on her feet and Ashleigh playfully punches him in the chest.
Ashleigh scolds him, "You know that's not how that move's supposed to end!"
Kevin mused, "From over here, it looks like you were getting your Joker and Harley Quinn on… What are you two trying to be like those folks we faced in the Tag Series in NGW?"
Ashleigh stuck out her tongue, "That's totally not what we were going for, dude."
Matthew sighed, "We're definitely going to have to come up with something for Dead or Alive or we're going to be DOA on this opportunity for the tag titles. We're not only just facing the Bradley Clan this time. We have to face the Clique too. They almost beat Knightmare INC when they faced them."
Ashleigh leaned against the ropes, "Raven's been a multi-time Women's and Vixen Champion in ZXWWF and GZWA. Amber Torres is the sister of the woman who trained me. Both of them know what my sister is capable of and have beaten her on a few occasions. They aren't strangers to fighting the opposite sex either. On top of that, with this match being a triple threat they aren't going to play fair either. They have a reputation of using dirty tricks and tactics to get what they want."
Kevin laughed, "So we fought the Joker and Harley team during the NGW Tag Series and now at Dead or Alive, we're going to face Catwoman and Poison Ivy?"
Matthew joined in, "I dunno. I would put them on the same level as those goons Ivy had with her on that episode of
Batman: The Animated Series
where Ivy was turning all of the old people into statues in her forest."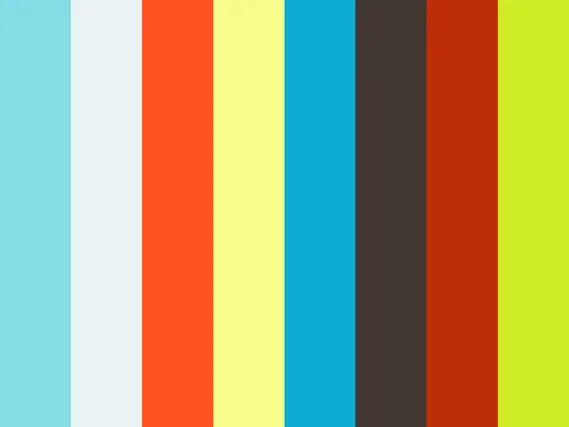 "I can totally see that. They pop up for one episode and are never seen nor mentioned again until they want to be relevant again. Y'know like when Ivy got that 3-figure set with them out of left field. Like who actually wanted a toy set of them?"
"Not to mention that they have that nasty habit of spraying bullshit out of their mouths about people - something that they definitely have in common with the Bradleys. They don't even need Ivy to mix up the formula of crap and load up on their backpacks either!"
Ashleigh grinned, "Don't start that again, Matt. Being cocky is how we lost on Primetime…"
Matthew shook his head, "Yeah, but I chuck that up to Scorpina and Goldar getting lucky that night. I'm not afraid of those Beyonce and Tinashe cosplayers in The Clique that think Wakanda is located Straight Outta Compton."
Kevin adds, "Hey, anything's better than the Bradleys trying to come at us for who we like to play in Overwatch... Leave it to the Bradleys to rain on our parade and ruin my Green Ranger moment. Let's face it. Both of those teams are going to see us as the ones who are going to eat shit and die in this match and I'm not going to let it happen."
Ashleigh frowned a bit, "Speaking of eating shit... I know we give you shit all the time, Kevin, but thanks again for pulling our asses out of the fire out there on Primetime. We didn't win that night, but it was great to have us all together and on the same page. We turned that match around into our favor when we were out there in full force. We just have to catch lightning in a bottom and make that magic happen again."
Kevin adds, "...All of that and while evading whatever bullshit that the Clique attempts to throw our way to turn the tide into their favor. I'm 2000% sure that the Bradleys aren't going to let us forget that loss either. We're going to have to give this all that we got and then some."
Matthew jokes, "You sure that you couldn't just call your dad to wreck these guys like how he did to you over the Thanksgiving holiday?"
"No way, man. You were the one who had your dad acting as our tank for DPS in the old days. That was WAAAYYYY before your time, Ash. No offense but we were wrecking shit in those days. Even the Enforcers didn't have shit on us."
Ashleigh shook her head, "Guys, that's well and good to reminisce about the good ol' days, but this match is on us. We have to do this - we CAN do this. I'm sick of being the butt end of jokes around here. We can be so much greater. How about we end this year on good note with a win in the record books? I would love to see the look on Knightmare INC's faces when they have to worry about facing us at the start of the next season."
She paused for a moment before getting a marker out of her duffle bag and returning to the ring.
"Put your hands in, boys."
Mathew turned his head to the side as he looked at what Ashleigh drew on their hands.
"Didn't we do this before? I'm totally getting deja vu."
Ashleigh nods, "Yeah, but just wanted to give us a reminded of why we do this and why we put up with each other through the good times and the bad. At the end of the day, we're always going to be friends."
Kevin adds, "I think Ash has been binge-watching those old Yu-Gi-OH! reruns on Netflix again..."
Ashleigh stomps on Kevin's foot out of spite, causing Kevin to erupt with a scream of pain.
Ashleigh continues, "As I was saying, we don't know what's in store for us at Dead or Alive or what the future may hold, but I wouldn't have any other way as I believe in us being able to do anything as long as we're together and supporting each other."
Matthew smiles and kisses his girlfriend on the lips briefly, "I can get behind that. I'm seeing a win our future and nothing's going to stand in our way until we're holding gold."
Kevin adds, "No more fun and games. We're going into this match on a mission. The Clique and the Bradley Clan better watch out. As far as I'm concerned, they are the ones who are going to be dead on arrival."
"As sweet as this scene looks, but your time is up, folks. I have to clean this part of the gym before Miss Cruz chews my head off in the morning."
The trio turn around to see the janitor standing at the door.
"No problemo, chief. We were just heading out," smiles Kevin as he picks up his bag from the floor.
Ashleigh was ushered forward with a smack on the rear by Matthew Miles as they followed Kevin out of the front double doors and into the night. This was only the first of many nights that the Mega Busters had lined up of training leading up to Dead or Alive.